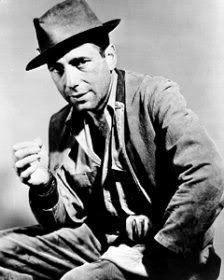 One of my favorite Humphrey Bogart movies is called
They Drive By Night
.
The film also stars Ida Lupino, George Raft and Ann Sheridan.
It is the story of two brothers that own their own freight truck in the 1940's and the hustle that they have to go through to make ends meat while avoiding the finance company.
Meant to be a starring vehicle for George Raft, there was no denying that Bogie stole every scene he was in. A year or so later he would become the icon he is today with Casablanca and the Maltese Falcon.