The kids in the Southern California hardcore and punk scene always seem to be doing cool stuff. Whether it is putting on shows, starting labels, distros and bands or putting out sweet zines, this scene is definitely a reason to move to Southern California.
The latest venture to come out of SoCal is a DVD documenting California hardcore shows over the past year or so. The DVD is called
We Were Here
and is available for pre-order from the We Were Here myspace page. There are many amazing bands featured in this live show compilation including some of my favorite Cali bands from the past few years and some bands that have since broken up, making this document extra special.
Head on over to www.myspace.com/wewereheredvd to pre-order the DVD. There will be 4 different collectible covers for this release.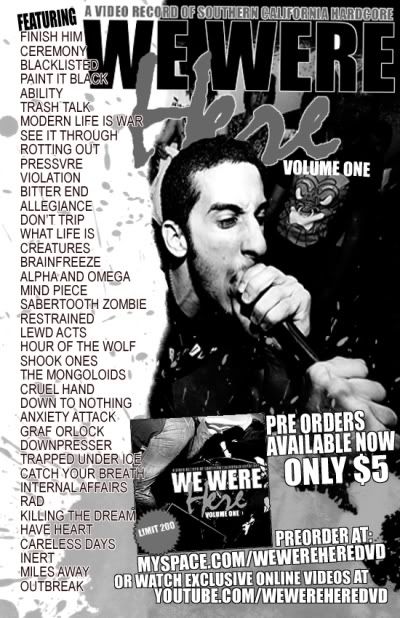 Cheers to the people that are working hard to put this out!